New Jersey Personal Injury Attorney
Standing Up for The Rights of the Injured Since 1957
At Bendit Weinstock, we are dedicated to helping the injured. We believe that good people who have sustained injuries because of the negligence of others deserve justice. For over 60 years, we have been the injury firm that New Jersey has trusted to take care of your family's future. We prepare each and every personal injury case as though we are going to get ready for trial. If you or a loved one has been a victim of a negligent, reckless, or violent acts, make sure that you seek the help of our injury firm for competent representation.
To secure the legal services of Bendit Weinstock, contact us at (973) 736-9800.
Our injury team is located in West Orange and Edison, serving all of New Jersey.
What Is Personal Injury?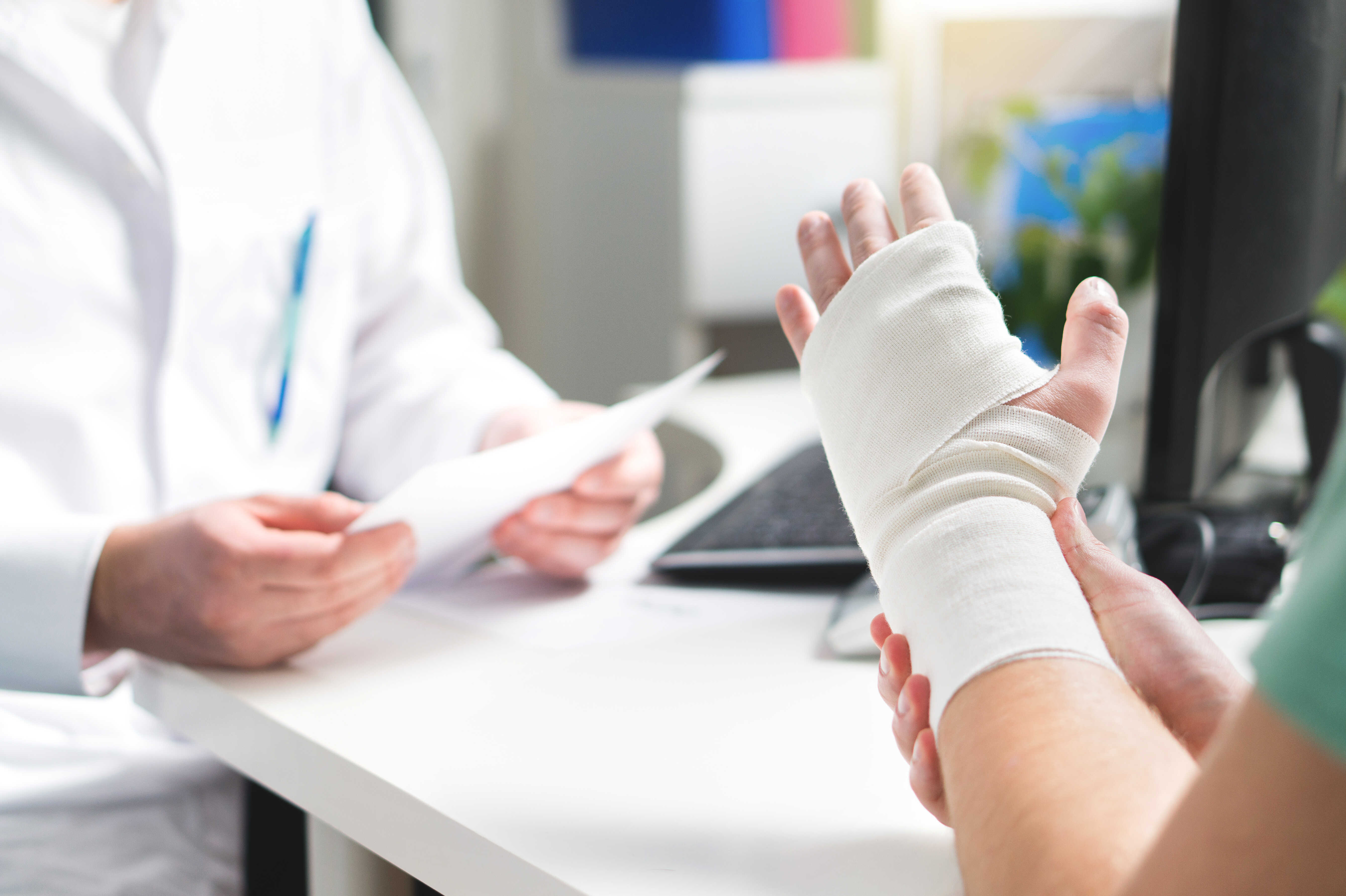 ​"Personal injury" is an umbrella term that refers to any injury you personally suffer from as a result of someone else's negligence. An injured person can file a lawsuit against another individual, business, or entity with a personal injury claim. There are two major components to any personal injury claim: negligence and damages.
Negligence -a personal injury case must prove that the responsible party showed a lack of care, which resulted in your injuries.
Damages - once negligence is established, damages for both economic and non-economic loses can be collected in the form of a settlement.
What Personal Injury Cases Do We Handle?
Our team of seasoned injury attorneys can represent you in a variety of personal injury cases such as:
Alcohol Related Accidents, including Assaults, Dram Shop Claims, & Negligent Security
Assault/Abuse, including Clergy Abuse & School Abuse
Aviation Accidents
Bicycle Accidents, including Defective Equipment, Intersection Accidents, & Right of Way Accidents
Birth Injuries, including Erb's Palsy, Baby Brain Damage, Birth Defects, Cerebral Palsy, Down Syndrome, Failure to Diagnose Prenatal Conditions, Fetal Distress, Forceps Injury, Shoulder Dystocia, Spina Bifida, & Tay-Sachs Disease
Burn Injuries
Defective Products/Outlets
Gas Fireplace Injuries
Negligent Fire Department Claims
Brain Injuries, including Seizure Disorder Injuries & Traumatic Brain Injury
Civil Rights, including Police Brutality & Unlawful Detainment
Class Action/Mass Torts/MDLs, including 3M Military Earplugs, Asbestos, JUUL, Opiods, & Roundup Cases
Construction Accidents, including Burn Injury, Chemical Exposure, Construction Site Death, Crane Accidents, Harness Malfunction Cases, Machinery Accidents, & Scaffold Accidents
Medical Transport Accidents
Medical Malpractice, including Cancer Misdiagnosis, Dental Malpractice, Failure to Diagnose Cases, Hospital Malpractice, Inappropriate Prescription of Medication, Misdiagnosed Cases, Nursing Home Negligence, Physician Malpractice, Surgical Malpractice Cases
Motor Vehicle Accidents, including Bus Accidents, Car Accidents, Distracted Driving Accidents, Intersection Accidents, Medical Transport Accidents, Motorcycle Accidents, Pedestrian Accidents, Rear End Accidents, School Vehicle Accidents, Taxi Accidents, & Uber/Lyft Accidents
Premises Liability, including Negligent Storage of Drugs, Sidewalk Trip and Falls, Snow and Ice Accidents, Shopping Center/Stores Slip and Falls, & Unsafe Stairs, Lack of/Negligent Security
Products Liability/Defective Products, including Air Bag Defects, Car Seat Defects, Consumer Products, Defective Brakes, Defective Drugs, Defective Household Goods, Defective Tires, Farming Machine Accidents, Gas Tank Explosions, Industrial Machine Accidents, Seatbelt Defects, Lead Paint Poisoning
Professional Negligence, including Engineering Malpractice, Legal Malpractice, Medical Malpractice, & Police/Fire Department Negligence
Train and Light Rail Accidents
Workplace Injuries​​​​​​, including Construction Accidents, Driving Accidents, Fall Downs at Work, Mechanical Injuries, Occupational Injuries, Overuse Injuries, & Warehouse Claims
How Much Is My Personal Injury Case Worth?
If you're considering filing a personal injury claim against the negligent party that hurt you, you may be wondering how much your injury case is worth. Unfortunately, there is no simple answer to that question. The worth of your injury case is determined by a number of factors, such as the insurance policy limit for bodily injury and property damage. Another important factor is the severity of your injury. Generally, the more severe an injury, the more compensation you will be eligible to receive. Before deciding anything about your injury case, we encourage you to call our office and schedule a free initial consultation with one of our New Jersey personal injury attorneys.
Call our experienced New Jersey personal injury attorneys at (973) 736-9800 to get trusted legal counsel. We will get started with a free consultation.
Other Types of Personal Injury Cases
At Bendit Weinstock P.A. we also handle injury cases listed below. Read on to learn how our experienced NJ personal injury attorneys can help you recover.
Burn Accidents
Bendit Weinstock has represented burn victims since its founding in 1957. Our firm utilizes the latest technology to highlight damages to juries during a trial. Our personal injury legal team find that doing so, often results in higher verdicts for our clients. In burn cases, it is important to document injuries as they progress. Whether burns are caused by a fire or by a defective product, our burn accident lawyers in New Jersey have the expertise necessary to successfully resolve your injury case.
---
Gas and Fireplace Injuries
If you or a loved one were injured as a result of your contact with a gas fireplace, it is important that you hire a lawyer who has proper experience handling these types of cases. Our NJ law firm has handled many cases involving personal injuries sustained by infants who came into contact with a portable gas or electric fireplace. Unfortunately, these cases, at times, involve catastrophic injuries involving both hand burns and burns to other parts of the body as a result of contact with hot and hazardous items. It is important that you contact gas or fireplace injury lawyers in New Jersey immediately if you have been injured as a result of any portable gas or electric heating equipment.
---
Lack of Security
If you, a family member, or an acquaintance have been injured or have been a victim of crime as a result of an assault or any other type of crime that was caused by the lack of security provided by either a retail or residential entity or housing complex, it is important that you hire a law firm with experience with these matters. At Bendit Weinstock, our lack of security attorneys in New Jersey have handled injury cases for many years against residential property owners and retail property owners.
---
Lead Paint Poisoning
If you or a loved one have suffered injuries as a result of exposure to lead paint, it is important that you contact a New Jersey lead paint injury attorney from our firm immediately to determine whether or not you can pursue a claim against both the property owner and the manufacturer of the lead-based product. Our NJ law firm has handled numerous injury cases involving lead paint poisoning and has the expertise and experience to properly handle and prosecute your personal injury claim on your behalf.
---
New Jersey Transit Train Accidents
If you, a family member, or acquaintance have been injured in either an accident involving an NJ Transit train or bus, there are numerous difficult and troublesome issues that require the attention and skill of a personal injury lawyer. The New Jersey Tort Claims Act has several specific legal requirements that must be complied with. These include filing a Tort Claims Notice within 90 days. Our law firm has handled numerous cases involving NJ Transit's negligence and has the expertise and knowledge to aggressively and properly pursue these personal injury claims on your behalf. Our transit train accident attorneys routinely work with numerous experts in the field of accident reconstruction who use their skill and expertise to evaluate an accident to determine who was responsible and to provide expert testimony in court if the case goes to trial. There is no NJ Transit train too complex or too simple for our law firm to handle.
---
Medical Transport Accidents
If you, a family member, or an acquaintance has been injured while being transported or picked up by a medical transport company in New Jersey, our medical transport accident attorneys have extensive experience in handling these types of injury cases. More specifically, our NJ lawyers have handled injury cases involving both the pick- up and delivery of patients or individuals who required medical transport. With many complex issues involved, it is important that you hire an experienced personal injury lawyer in NJ if you have been injured in an accident involving a medical transport vehicle.
---
Motorcycle Accidents
If you, a family member, or acquaintance have been injured in either an accident involving a motorcycle around West Orange, Edison, or the surrounding areas, there are numerous difficult and troublesome issues that require the attention and skill of a seasoned motorcycle accident lawyer. Our New Jersey law firm has handled numerous cases involving both motorcycles and has the expertise and knowledge to aggressively and properly pursue these claims on your behalf.
---
Pedestrian Accidents
If you or someone you know has been injured where you were a pedestrian in an automobile accident, there are numerous issues that need to be addressed where a pedestrian injury lawyer's help is important. Bendit Weinstock can help navigate the difficult and troublesome area in determining what insurance, if any, is available to pay for any medical treatment that may be required by the pedestrian. Our NJ law firm will also obtain all relevant medical records and put together a comprehensive settlement package that will be sent to the insurance company for the vehicle involved in the accident to obtain a settlement for any wage loss claim and pain and suffering claim.
Speak with a New Jersey personal injury lawyer from our firm when you contact us online or call (973) 736-9800 today. We serve West Orange, Edison, and everywhere in between.
Our Case results
The Standard of Legal Excellence Since 1957
Motor Vehicle Accident $14,500,000

Constuction Site Accident $5,600,000

Negligent Storage of Drugs $5,400,000

Negligent Maintenance of School Gym Equipment $4,500,000

Lasik Surgery Malpractice (5 cases) $4,257,273

Hospital Malpractice $4,000,000

Orthopedic Malpractice $3,942,208

Emergency Room Malpractice $3,615,000

Sporting Goods Injury $3,600,000

Emergency Room Malpractice $3,250,000
What Sets our firm apart?
Personalized Attention

Our lawyers treat every client with the highest respect and handle cases personally instead of passing them off to a paralegal.

Results-Driven Approach

Our attorneys are committed advocates for our clients.

Award-Winning Attorneys

Our experienced attorneys have been widely recognized for their excellence within their respective legal fields.

Experience on Your Side

Founded in 1957, we are proud to be one of the oldest and most experienced law firms in the state.
Over 60 years of service
Bendit Weinstock, P.A. is a premier firm in New Jersey representing clients in a variety of legal matters. Established in 1957, it is one of the oldest and most experienced law firms in the state.