New Jersey Medical Malpractice Lawyers
offices in West Orange and Edison serving clients throughout New Jersey
Bendit Weinstock has some of the most experienced medical malpractice lawyers in New Jersey. With over 60 years in the practice of law, we are an experienced and well known medical malpractice law firm in the state.
Our New Jersey medical negligence attorneys are widely recognized as among the most knowledgeable and experienced medical malpractice attorneys and have delivered lectures or articles on a variety of topics related to professional liability law.
Call (973) 736-9800 for a FREE consultation with our medical malpractice lawyers regarding your malpractice case. We have offices in West Orange and Edison serving clients throughout New Jersey.
Medical Malpractice Eligibility
A medical malpractice case involves negligence by a professional health care provider which is considered below standards in their profession and resulted in an injury to a patient. If you received treatment at a hospital, by a doctor or health care professional and an error was made in diagnosis, treatment, or surgery, you may have a case.
Pursue Justice For Your Injuries and Pain
Medical malpractice cases can cover a variety of injuries sustained from negligence on behalf of medical professionals. This negligence may result in potentially life-threatening damages. Proving that an injury or outcome of a medical procedure was caused through medical malpractice can be complex and it may be in your best interest to work with an experienced malpractice attorney.
You may have a malpractice case if you have suffered these types of harm after treatment:
Physical pain

Mental anguish

Additional medical bills

Lost work and lost earning capacity
Pursue Justice For Your Injuries and Pain
With a long-standing reputation for handling high profile and sensitive cases involving medical malpractice, Bendit Weinstock, P.A. has achieved many favorable outcomes for those who have sustained serious injury or died as the result of the negligence or malpractice of a doctor, physician or someone else in the medical or healthcare field.
Our New Jersey malpractice lawyers help those injured by a variety of medical errors including:
Pregnancy and childbirth injuries including Erb's Palsy, Baby Brain Damage, Birth Defects, Cerebral Palsy, Down Syndrome, Failure to Diagnose Prenatal Conditions, Fetal Distress, Forceps Injury, Shoulder Dystocia, Spina Bifida, & Tay-Sachs Disease
Hospital malpractice
Eye surgery and care malpractice
Surgical malpractice
Emergency room malpractice
Anesthesia malpractice
Nursing malpractice
Prescription and medication errors
Radiology malpractice
Internal medicine/family practice
Cardiology malpractice
How Does Medical Misdiagnosis Happen?
Doctors aren't always right; that's why it's common practice for patients to seek a second opinion. But what happens if a patient is incorrectly diagnosed and is then treated for something they don't have?
This can lead to serious injuries. Our New Jersey medical malpractice law firm is committed to holding these negligent medical professionals accountable for their actions!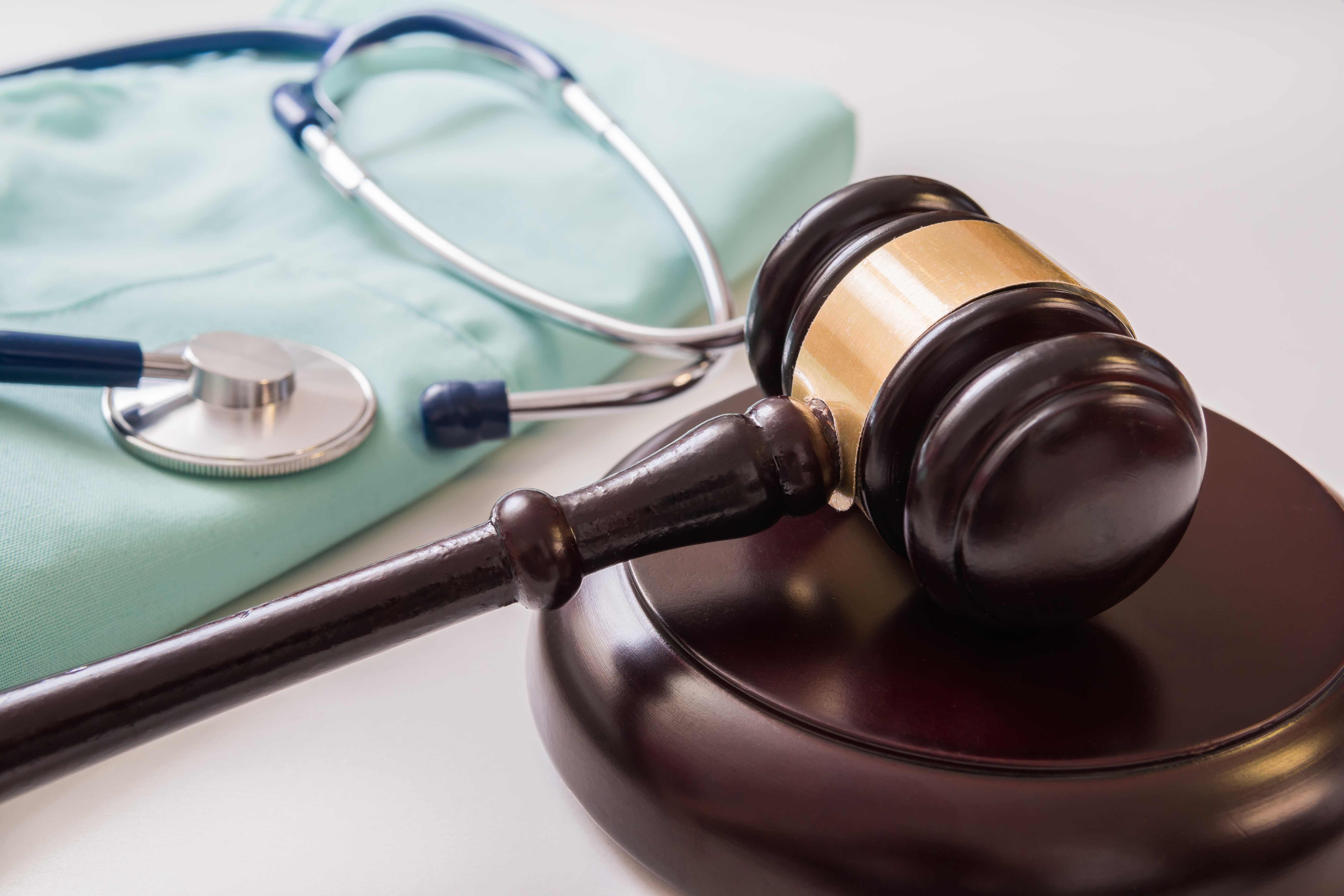 Medical misdiagnosis can be the result of any of the following reasons:
Failure to order the correct test or screening
Misinterpretation of lab results
Failure to refer the patient to a specialist
Failure to follow up
Not spending enough time with a patient to properly diagnosis
It's a common theme in our country for doctors to spend as little time as possible with their patients so they can see more patients in a given day. As a result, as many as one out of every five patients is a victim of being incorrectly diagnosed.
Call a New Jersey Malpractice Attorney Today
If you, a family member, or an acquaintance has been a victim of medical malpractice, count on Bendit Weinstock, P.A. to provide you with the skilled representation that you need.
Bendit Weinstock, P.A. is one of New Jersey's largest and most experienced practice groups devoted to professional negligence cases.
Learn more about our attorneys:
Many of our partners have also served the Courts, the Bar, and the Public on the Civil Model Jury Charge Committee, the Voir Dire and Jury Selection Committee, and the District Ethics Committee.
We served ATLA-NJ/NJAJ as President, officer or member of the Board of Governors. We also have been granted the honor of serving as Amicus Counsel on numerous Supreme Court cases involving some of the most important malpractice cases pending before our Courts.
Call (973) 736-9800 today to speak with our seasoned malpractice attorneys serving New Jersey. We offer free initial consultations. Don't hesitate to reach out.
Our Case results
The Standard of Legal Excellence Since 1957
Negligent Storage of Drugs $5,400,000

Lasik Surgery Malpractice (5 cases) $4,257,273

Hospital Malpractice $4,000,000

Orthopedic Malpractice $3,942,208

Emergency Room Malpractice $3,615,000

Emergency Room Malpractice $3,250,000

Birth Trauma $3,000,000

Surgical Malpractice $3,000,000

Failure to Diagnose Preeclampsia $2,600,000

Wrongful Birth $2,600,000
What Sets our firm apart?
Personalized Attention

Our lawyers treat every client with the highest respect and handle cases personally instead of passing them off to a paralegal.

Results-Driven Approach

Our attorneys are committed advocates for our clients.

Award-Winning Attorneys

Our experienced attorneys have been widely recognized for their excellence within their respective legal fields.

Experience on Your Side

Founded in 1957, we are proud to be one of the oldest and most experienced law firms in the state.
Over 60 years of service
Bendit Weinstock, P.A. is a premier firm in New Jersey representing clients in a variety of legal matters. Established in 1957, it is one of the oldest and most experienced law firms in the state.