New Jersey's No-Fault Law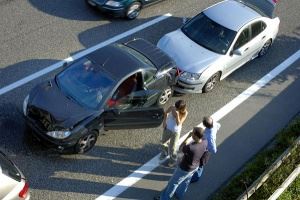 You may have heard the phrase "No Fault" before, but what in the world does that mean? Put simply, it means that regardless of who is at fault in an automobile accident, you have to pay your own medical bills. Well, not you exactly, but your car insurance would pay for your medical bills. All of us New Jerseyans have to carry what is called Personal Injury Protection (PIP) coverage. You select the level of PIP coverage you want when you sign up for car insurance. The coverage ranges in $15,000 to $250,000 dollars. That means that your insurance company will pay for you medical bills but only up to the dollar figure you selected. So if you have PIP coverage of $15,000 and you are in a motor vehicle accident that results in you having surgery, your car insurance company will only pay $15,000 worth of medical bills, then you will be responsible for the rest – regardless of whether you have health insurance or not.
There are many things that you can do to make sure that, in the event of being injured in a motor vehicle accident, your medical bills are covered. First, make sure your health insurance is not primary unless you have top flight health insurance. Second, if you have Medicaid or Medicare, you need to let your insurance company know that. If you don't, when it comes time for you to get medical treatment after a motor vehicle accident, you might be forced to pay a $750 penalty. Finally, check the deductible on your PIP. One reason your insurance premium might be lower is because the deductible on your PIP coverage is high. For example, if you have $15,000 in PIP but a $1,000 deductible, that means you – not your insurance company – could be responsible for the first $1,000 of medical treatment.
Keep in mind that when we shop for car insurance, we shouldn't put cost above all else. Of course, it is important to save money wherever we can, but saving a dollar today could cost you thousands in the future.
Posted By
Bendit Weinstock P.A.
Categories: