Joseph H. Tringali, Esq. Joins Bendit Weinstock, P.A.'s Commercial Litigation Group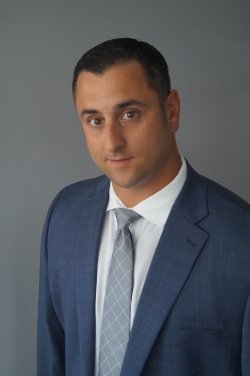 Bendit Weinstock, P.A. is proud to announce that we have the pleasure of adding Joseph H. Tringali, Esq. as a new firm Partner. Joe will assume the position of Chair of our Commercial Litigation Group. Joe represents both small businesses and big corporations throughout the Courts of New Jersey, New York, and Florida. He also is often called upon by healthcare providers in need of legal advice and counsel in intricate cases. Joe's an advocate for Veterans rights and is an appointed member of the Selective Service Board. Prior to joining Bendit Weinstock, Joe was a Partner at a well known and respected law firm based in Newark, NJ and a litigation attorney at a prominent regional law firm.
Bendit Weinstock, P.A. has been a trusted law firm for complex and high-stakes matters in New Jersey for over 60 years. We are comprised of a team of trial lawyers. Whether we are handling a personal injury claim, medical malpractice or commercial litigation matter, we pride ourselves on our attention to detail and tenacity in pursuing each and every case for our clients. If you need our representation, or if you would like to know more Bendit Weinstock, do not hesitate to contact our law firm. You can also call (973) 718-9868 to schedule a free consultation for questions about a case or claim.
Posted By
Bendit Weinstock P.A.
Categories: