Business Litigation Attorney New Jersey
Business & Commercial Litigation in NJ
Businesses in New Jersey face complex legal challenges, from contract disputes to litigation. With the right guidance and representation, however, companies can protect their interests and avoid costly legal battles. A qualified business attorney is essential for navigating these issues effectively. From resolving contractual disputes to defending against claims of breach of fiduciary duty or fraud, a business lawyer can help ensure that your company's rights are respected and protected throughout all stages of litigation. By providing sound advice on matters related to corporate governance, employment contracts, and other critical areas of law, an experienced attorney can help you navigate through potential pitfalls with confidence.
What Are the Advantages of Hiring a New Jersey Business Litigation Attorney?
Expertise and Knowledge: A qualified New Jersey business lawyer brings unparalleled expertise and knowledge when it comes to navigating the legal issues that businesses in our state face every day. An attorney can provide an independent assessment of risk factors, providing sound advice on everything from corporate governance and employment contracts to litigation strategy.
Cost-Effective Solutions: Business attorneys understand how important cost-effectiveness is for companies, especially those with limited resources or a tight budget. An experienced business lawyer will work diligently to identify efficient solutions that are tailored to your specific needs and goals without sacrificing quality of service.
Strategic Representation: Dealing with complex legal matters such as contract disputes requires a high level of skill and attention to detail in order to present a compelling case before the court or during negotiations with other parties involved in the dispute. With their experience handling similar cases, business attorneys can develop effective strategies for resolving disputes quickly without exposing businesses to unnecessary risks or expenses.
Negotiation Skills: In many cases, hiring an experienced lawyer may help you avoid costly litigation altogether by finding ways for both sides to come up with agreeable resolutions through negotiation instead of going through lengthy court processes, which can be costly both financially as well as emotionally for all parties involved. A business lawyer can provide valuable insight into the best approach for negotiation while ensuring that you are fully aware of your rights and options throughout the process.
By working with an experienced New Jersey business attorney, businesses can take decisive action to protect their interests without risking costly litigation and other associated risks. With a team of seasoned professionals who understand the complexities of business law and the legal system, your company can rest assured that your interests will be properly represented.
Bendit Weinstock offers our business and corporate clients services in the following areas, among others:
Business Litigation
Contract Enforcement
Estate and Fiduciary Matters
Financial Transaction Litigation
Insurance Coverage Litigation
Regulatory Issues
Transactional Services
Business, Corporation Formation & Counseling
Contact our New Jersey business litigation lawyers today at (973) 736-9800 and schedule a case review.
Arbitration & Mediation in New Jersey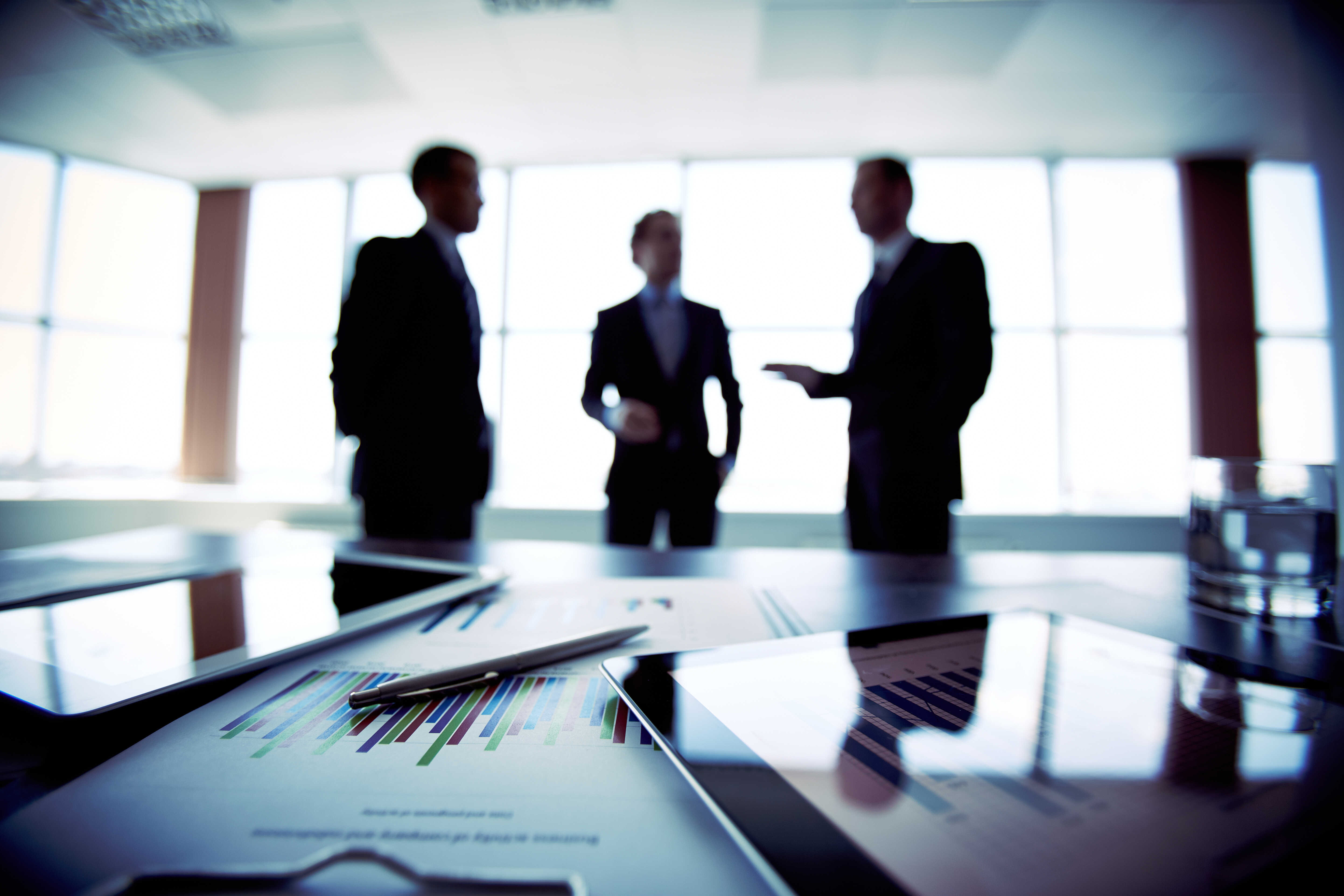 Our NJ business litigation attorneys have extensive experience in alternative dispute resolution, including arbitration and mediation, which often are utilized as a way to resolve disputes without formal litigation. Individuals and businesses often can benefit from participating in mediation or arbitration, as these methods of dispute resolution can be a cost-effective as well as less adversarial than a court proceeding. Alternate dispute resolution is a private method of addressing disputes, whereas litigation in court is a matter of public record.
Our business & commercial litigation lawyers in New Jersey have represented businesses and individuals in private as well as Court-directed mediation and arbitration, and many have served on mediation or arbitration panels.
Business, Corporation Formation & Counseling
Bendit Weinstock's business clients include corporations, partnerships, limited liability companies, and closely held businesses. Our New Jersey business litigation attorneys are able to counsel our business clients with sensitivity to their unique needs and creative approaches to their problems. We address legal concerns of businesses from the start-up phase, through growth, and in the ongoing day-to-day operation of a business. We offer expertise in a wide range of substantive areas, including formation of the entity, corporate/entity governance and procedures, contract drafting and review, corporate and internal business disputes, transactions, and regulatory issues.
Business Litigation in New Jersey
A major component of our firm's practice is litigation on behalf of businesses in the state and federal courts of New Jersey, including the state Chancery Court. We handle business litigation in a variety of areas, from shareholder disputes, breach of contracts and agreements. We approach business litigation with a practical viewpoint – and the knowledge that the primary goal of a businessperson is to resolve the dispute effectively and with a minimum of time diverted from the operation of the business. We strive to learn the details of our clients' businesses, to enable us to effectively advocate on their behalf – and resolve their disputes efficiently.
Corporate Collections in New Jersey
Many businesses face issues, one-time or ongoing, relating to collection of accounts, or after a lawsuit, collection of a judgment. We strive to provide our clients with information to enable them to evaluate the practical aspects of collection issues - whether the debt is worth pursuing, and whether collection from a debtor's assets is likely. Enforcement of a judgment is sometimes as difficult as the lawsuit itself. If suit is filed, we pursue it efficiently, with the ultimate goal not only of obtaining a judgment, but enforcing it.
NJ Contract Enforcement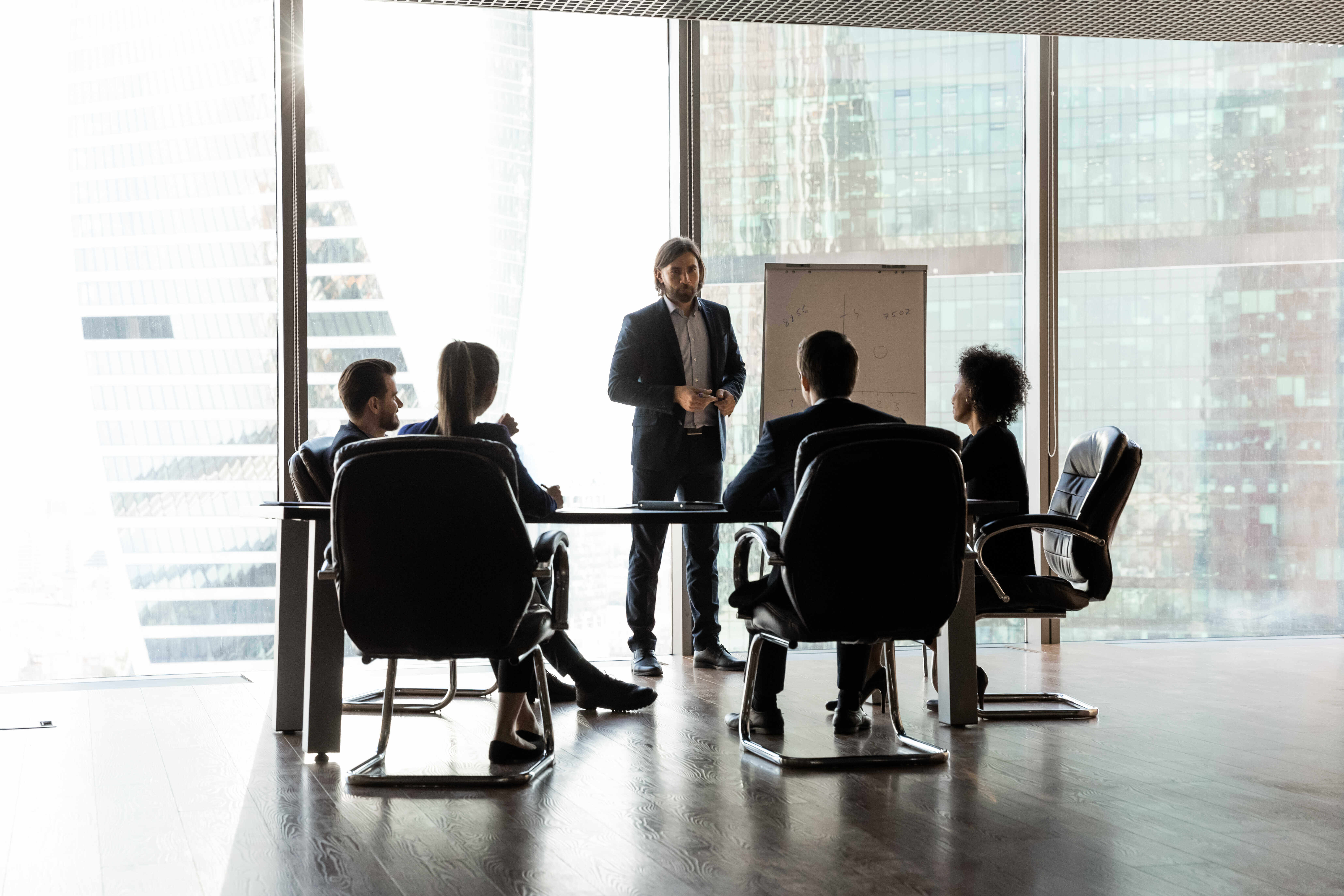 A great deal of litigation between business entities involves contracts and agreements which have been crafted to establish the parties' rights and obligations, but which often need to be enforced, as well as interpreted. Our business litigation lawyers in NJ have expertise in gathering, and sifting through factual information necessary to evaluate breach of contract issues, and in focusing upon contract provisions which may need to be interpreted in litigation. This area of the law often requires in-depth analysis of the purpose of the contract and its provisions, as well as of the conduct of the parties, to determine their rights and obligations. Our New Jersey business litigation attorneys have a proven track record in litigating contract-based business disputes, and in providing practical counseling with respect to resolution of contract-based disputes in non-judicial forums.
Environmental Litigation in NJ
Our NJ environmental litigation attorneys have experience in dealing with environmental regulatory issues, as well as litigating disputes involving environmental issues. We counsel clients in the area of remediation responsibility. Our business and commercial litigation lawyers in New Jersey also counsel clients with respect to environmental issues which should be addressed in various business transactions, including real estate transactions.
Estate and Fiduciary Disputes in NJ
Bendit Weinstock's New Jersey fiduciary dispute attorneys have decades of experience handling estate litigation, estate planning, and probate administration. Our NJ business litigation lawyers represent clients in connection with estate litigation, ranging from will contests to "fiduciary-abuse" litigation to examination and critiquing of accountings. We have handled estate litigation on behalf of a variety of parties, including executors, trustees, and guardians.
Family Law Issues in NJ
Bendit Weinstock business litigation lawyers in NJ have experience non-custody "business-type" divorces. We serve as a partner throughout the entire divorce process and we handle all matters relating to the dissolution of marriage and equitable marital property division, alimony, maintenance, and support.
Financial Transaction Litigation
Bendit Weinstock has represented financial institutions as well as individuals and businesses in litigation relating to financial transactions, from secured transactions to mortgage loans. We also represent creditors in certain bankruptcy proceedings in the New Jersey bankruptcy Courts.
If you are in need of legal expertise, contact us today at (973) 736-9800 and schedule a case review.
New Jersey Franchise Law
Our NJ franchise lawyers have litigated a number of matters on behalf of franchisees and their owners in various industries, including food service and hospitality (hotel/motel).
The cases have included:
Breach of obligations under franchise agreements and associated documents
Termination or threatened termination of franchises
Franchise ownership and financing disputes
The firm has also been involved in defending litigation instituted by retail distributorships, alleging the applicability of the New Jersey Franchise Practices Act to a distributorship arrangement, and involving termination issues.
The New Jersey Franchise Practices Act governs the relationships between franchisors and franchisees in New Jersey. The statute provides protection to franchisees from arbitrary termination, and Franchisors must precisely comply with requirements of the law in taking actions against franchisees, including terminating their franchises.
It is important for one who is facing a franchise-related lawsuit or threatened litigation to retain an attorney familiar with the law, as well as the structure and practices of franchised businesses to assist and provide counsel with respect to the issues involved. If you or your business are facing a franchise-related legal issue, or become involved in litigation, please contact us to review the situation and ascertain if we may be of assistance to you.
Business & Commercial Insurance Coverage Litigation
Bendit Weinstock is experienced in dealing with all nature of disputes relating to insurance coverage. Denial of coverage, or an insurer's defense of a matter with a reservation of its rights, at times are matters which our lawyers examine in-depth, from a legal perspective. In the business context, it often is necessary to address and resolve insurance disputes quickly, to enable the business to move forward with certainty relating to potential liability. Our New Jersey insurance litigation attorneys have the expertise to evaluate and advise as to one's rights under policies of insurance which have been purchased, and under which coverage is expected.
Intellectual Property in NJ
Bendit Weinstock's NJ business and commercial litigation attorneys are experienced in a broad range of litigation involving intellectual property.
We have litigated matters in the New Jersey state and federal courts relating to:
Unfair competition
Business torts
Restrictive covenants
Trademarks
Licensing
Royalties
Confidentiality agreements
Trade secrets
We are well-prepared to evaluate and address this often complex and difficult litigation, and if time is of the essence in protecting one's intellectual property, we have the resources and expertise to bring a matter before a court expeditiously, by seeking emergent injunctive relief. We have represented both plaintiffs and defendants who find themselves involved in disputes over intellectual property – often critical to the survival of a business.
Regulatory Issues
Bendit Weinstock's NJ lawyers for regulatory issues are experienced in representing clients before state administrative agencies in a variety of regulatory matters. Such representation requires expertise in procedural matters, as well as familiarity with complex substantive regulations and their application.
Transactional Services in NJ
Bendit Weinstock regularly represents business clients in a wide range of transactions, from formation of the entity, to financial, regulatory and other transactions required in the day-to-day operation of a business. Our NJ transactional service lawyers provide practical advice and guidance to enable our clients to make necessary business decisions, and proceed on their behalf to reach their goals. We are experienced in drafting and negotiating the terms of documents necessary to close transactions.
Some of the firm's representations of business and commercial litigation clients have included:
Successful representation of business client in lawsuit against insurance company alleging bad faith claims handling practices and failure to defend multi-million dollar environmental claims, obtaining summary judgment prior to trial
Successful representation of family members in estate – family partnership – faithless fiduciary litigation, through trial, appellate and Supreme Court levels, to obtain award in favor of clients in excess of $6 million
Successful representation of securities industry employee in wrongful termination arbitration, resulting in award in excess of $1 million
Successful defense of undue influence claim involving estate planning documents of terminally ill individual, through trial, appeal, and remand proceedings
Successful defense of Executor and Trustee of Family Trust against breach of fiduciary duty claims by one beneficiary, through phases of trial, appeal, and denial of Supreme Court petition
Successful representation of sole beneficiary under Will, defending will contest claims, and alleging claims against Executrix for neglecting to administer estate, which resulted in judgment in favor of client
Representation of individual and family in legal malpractice case involving mishandling of a medical malpractice lawsuit, which resulted in a negotiated settlement after filing a motion for summary judgment
Representation of business entity in arbitration against a foreign manufacturer, involving alleged breaches of international distributorship agreement, which resulted in negotiated settlement
Representation of transportation companies in administrative proceedings relating to regulated operational issues
Representation of professional employee in wrongful termination litigation against former employer, which resulted in negotiated settlement
Defense of employee in action alleging misappropriation of business opportunity and breach of fiduciary duty
Representation of professional in claim against insurer, seeking reinstatement of disability policy and payment of benefits, resulting in negotiated settlement
Successful representation of shareholders of family commercial real estate business, in buyout litigation, including prosecution of claims of self-dealing by officers and directors
Representation of shareholders of a family business in lawsuit involving control of residential real estate rental business and buyout of stock, resulting in negotiated settlement and stock buyout
Successful defense of limited partnership and general partner in action alleging violation of state securities laws, obtaining summary judgment on all claims
Successful defense of claims and prosecution of counterclaim, representing product distributor against foreign manufacturer, involving performance under an import and distribution requirements contract, and breach of covenant of good faith and fair dealing, resulting in monetary award to client
Successful defense of action against business owner in action alleging ownership interest in a franchised business, obtaining summary judgment before trial
Successful defense of real estate developers in specific performance (to sell real estate) and discharge of lis pendens actions
Successful defense of former employee in breach of restrictive covenant and trade secret litigation instituted by former employer
Representation of business partner in limited liability company dissolution litigation, through trial and appellate proceedings, resulting in New Jersey Supreme Court opinion, remand, and new trial
Representation of business investment entity in legal malpractice litigation involving failure to properly protect and secure client's interest in a business financing deal, which resulted in a negotiated settlement.
Defense of small business and individuals, in litigation alleging liability for contribution to environmental pollution, which resulted in summary judgment in favor of one client, followed by a negotiated settlement of all other claims
Representation of sales employee in action involving wrongful termination and former employer's refusal to honor entitlement to a bonus, which resulted in a negotiated settlement
Successful representation of individuals in action to enforce mortgage utilized by their father as part of estate planning, and in defense of competing claims to the property, through trial and appellate proceedings
Representation of client in litigation involving conflicting claims to life insurance policy proceeds, which resulted in a negotiated settlement
Representation of attorney in litigation involving monies withheld under an agreement with former law partners, which resulted in a mediated settlement
Representation of a family foundation in commencing an action relating to continued governance and operation of the entity
Successful representation of individuals in consumer fraud action involving failure to properly construct outdoor landscape and pool
Successful representation of publishing company in an arbitration proceeding involving the defense of breach of employment agreement by a former employee, and prosecution of claims alleging misuse of confidential and proprietary information by the employee
Representation of professional in litigation involving interpretation and application of exclusionary clause in professional malpractice policy
Representation of manufacturer in disputes involving insurance coverage issues in nationwide toxic tort cases
Representation of Rent Receiver of commercial real estate entity, including presentation of applications to the Court for approval of Receiver's actions, counseling concerning business matters, and representation in litigation throughout the state
Representation of Guardians, Trustees, Executors, and other fiduciaries in actions for approval of accountings, and approval of actions of fiduciaries
Representation, as Court-appointed Guardians, Guardians ad litem, and attorneys for incapacitated individuals, in various Court proceedings, to protect the interests of the wards
No matter what type of business you own, Bendit Weinstock can help with all your legal needs. Call our New Jersey business and commercial litigation lawyers today at (973) 736-9800.
Our Case results
The Standard of Legal Excellence Since 1957
What Sets our firm apart?
Personalized Attention

Our lawyers treat every client with the highest respect and handle cases personally instead of passing them off to a paralegal.

Results-Driven Approach

Our attorneys are committed advocates for our clients.

Award-Winning Attorneys

Our experienced attorneys have been widely recognized for their excellence within their respective legal fields.

Experience on Your Side

Founded in 1957, we are proud to be one of the oldest and most experienced law firms in the state.
Over 60 years of service
Bendit Weinstock, P.A. is a premier firm in New Jersey representing clients in a variety of legal matters. Established in 1957, it is one of the oldest and most experienced law firms in the state.